Blanks
You can finally be proud of shooting blanks with these bad boys. Our blanks are new manufacture U.S. military contract blanks produced in the United States of America. No ordinary blanks! Ours are guaranteed to fit the tight chamber tolerances of the Nato chamber and work perfectly in our Can Launcher Systems.
FAQS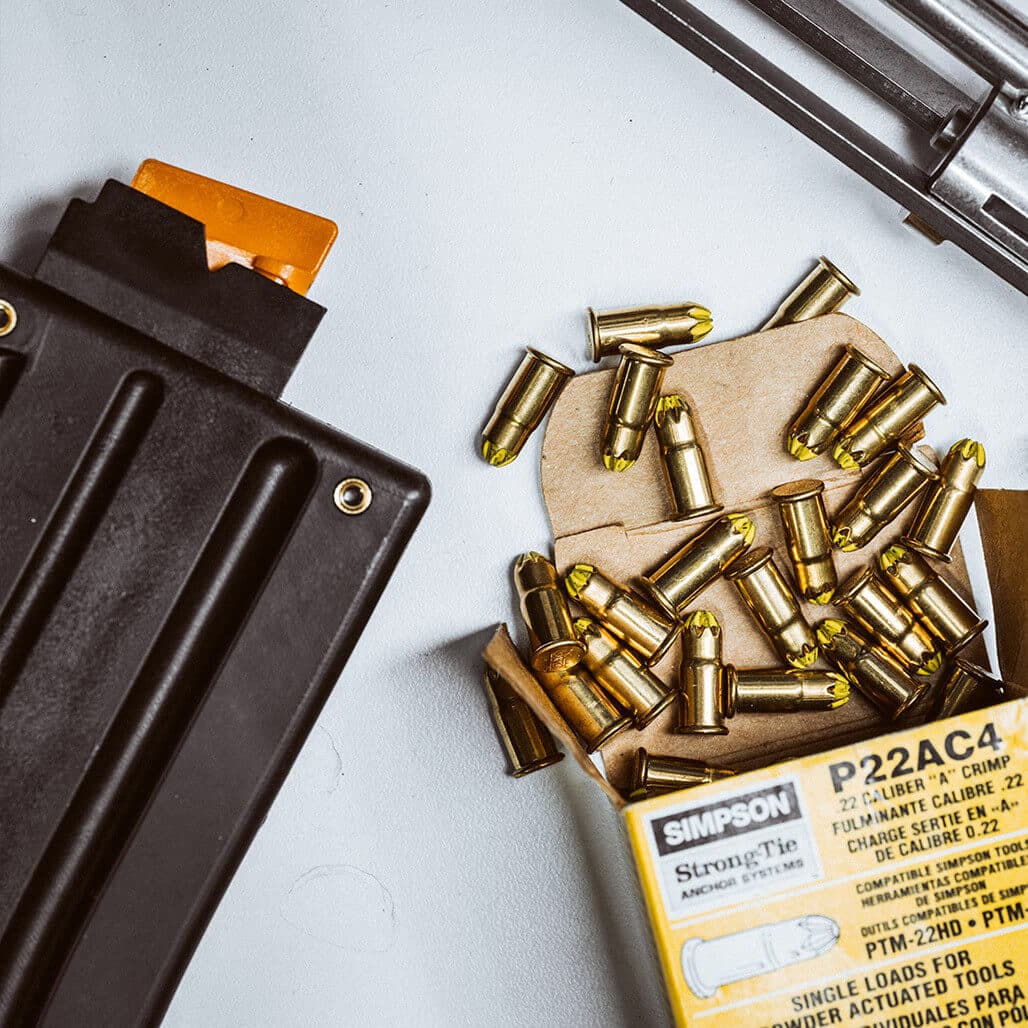 What are gun blanks?
A blank is a firearm cartridge that does not shoot a projectile, when fired, but it does generate a muzzle flash and an explosive sound (muzzle report) like a normal gunshot would.
Can I re-use gun blanks?
No, a gun blank should only be used once.
Are gun blanks legal?
Yes, gun blanks are legal in all 50 states.
Do gun blanks have calibers?
Yes, gun blanks can come in different calibers.
In what quantities do you sell gun blanks?
Can Cannon gun blanks come in 50 count bags and 100 count bags.
What gun blanks do I need for my Can Cannon launcher?
The Can Cannon uses Can Cannon blanks.
Does the M.U.L. – the Multi Use Launcher use the same gun blanks as the Can Cannon Launcher?
No, the MUL launcher uses MUL blanks that have a larger caliber. MUL Blanks are 7.62 while Can Cannon blanks are M200 Mil Spec 5.56.
When you fire a gun using blanks does it still make a sound?
Yes, firing blanks produces the same sound as firing a bullet and you should use the same hearing and eye protection when shooting a blank as you would when shooting a traditional round.
Is there any discharge when you use gun blanks?
There is no bullet projected when you fire a blank, however gases and heat are still released from the combustion of powder.
Is there an easy way to carry my gun blanks?
Yes, Can Cannon makes a loose blanks carrier that's perfect for storing and carrying blanks.
Why would you use gun blanks?
Firing a gun blank can be helpful when training your dog to hunt and getting the dog used to the sound. Firing blanks is also very helpful in tactical training and SWAP simulation. And of course gun blanks are used with our Can Cannon launcher or Multi Use launcher to send cans, golf balls or other projectiles flying through the air.