For those familiar with X Products, you'll know that they come out with a combination of innovative, useful and fun products for the firearms industry.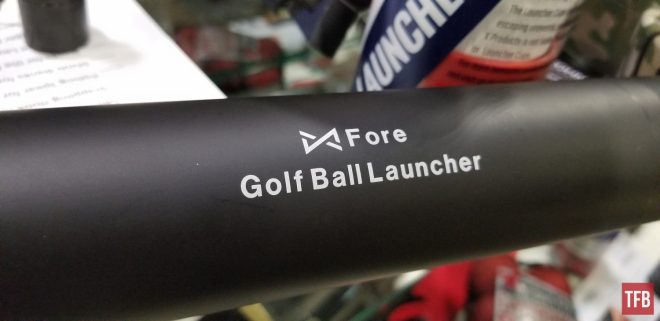 [SHOT 2020] X Products Fore Golf Ball Launcher
X Products was at SHOT 2020 showing off their pressurized and unpressurized flamethrowers, drum magazines, their famous Can Cannon. New this year is the X Products Fore, an AR-15 Compatible golf ball launcher.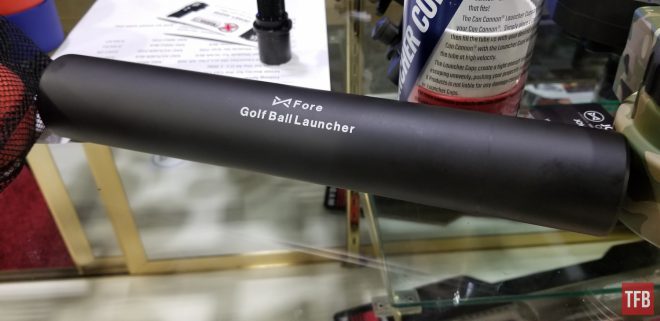 [SHOT 2020] X Products Fore Golf Ball Launcher
The X Products Fore golf ball launcher is a non-NFA item that works similarly to the X Products Can Cannon. The Can Cannon is able to launch more than just soda cans though, it is also able to launch tennis balls, cans of spray paint, grappling hooks, nets, and even X Products specialized Launcher Balls designed specifically to work inside the can cannon.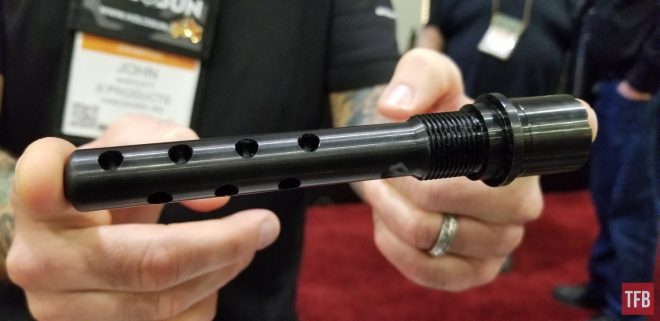 The Can Cannon is currently available in two calibers 223 and 308, with the larger caliber capable of launching projectiles further. The installation of the can cannon is simple. By simply swapping out the barrel with the blank firing adapter and attaching the launching tube you will be able to safely fire blank ammunition and lanch everything mentioned above and perhaps even a few other items. Below is a photo I have of a possible new launcher object that is in the pipeline.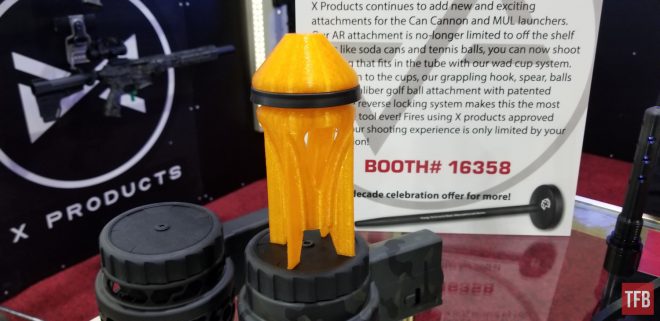 [SHOT 2020] X Products Fore Golf Ball Launcher
Now with the new X Products Fore launcher as well as their new blank firing adapter, you'll be able to quickly swap between firing larger objects such as tennis balls and switch over to smaller items like golf balls. This new iteration of the can cannon is sure to make all of your buddies jealous at your next tee time.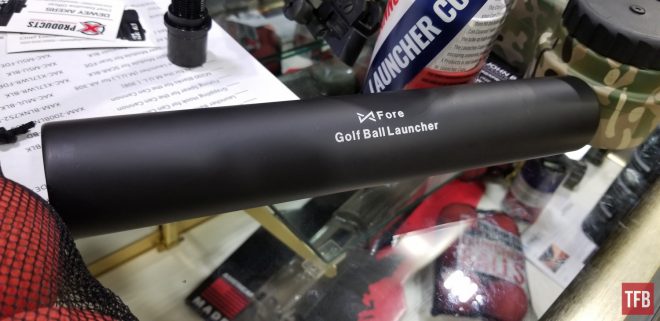 [SHOT 2020] X Products Fore Golf Ball Launcher
The new adapter allows you to mount the can cannon to an upper and then add the Fore launcher without having to disassemble the launcher, simply place the smaller Fore launcher tube inside of the larger Can Cannon tube and screw it in place and you're good to go – no tools required.
The New X Products Fore Launcher should be available this March on the X products online store. You can have the X Products can cannon shipped directly to you as it is not considered a regulated part and you will also have the option of buying the Fore Launcher with or without the new adapter tube that can switch between the larger Can Cannon and the Fore launcher quickly.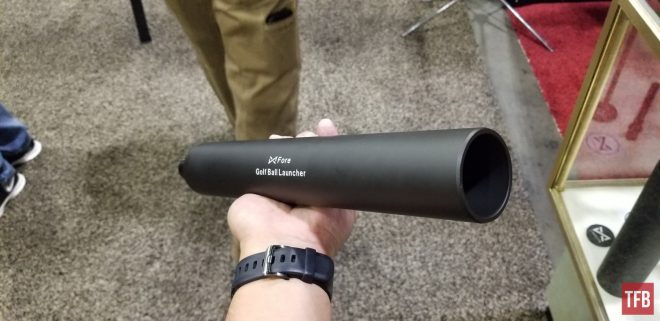 [SHOT 2020] X Products Fore Golf Ball Launcher
According to my discussions with X Products, the Fore launcher will be sold for $80 standalone or $115 for the blank firing adapter and Fore tube combo. Really excited to see this one come to market.