Last year we introduced a black line of shirts and hoodies with a ginormous logo on the front, it did well, but we felt you deserved better! This year to improve the product line we worked with Nine Line Apparel to create a Summer through Fall clothing line that not only looked good but was durable and incredibly comfortable. The full line was designed with high end materials used from top tier suppliers that not only fit well but will wear well too.
The line includes a variety of shirts, hoodies, sweatpants and leggings for both men and women that are mostly geared for those interested in urban outdoor activities. The goal was to create a line of clothing that was subtle, fun and not to over the top where it made you the center of attention at a family function.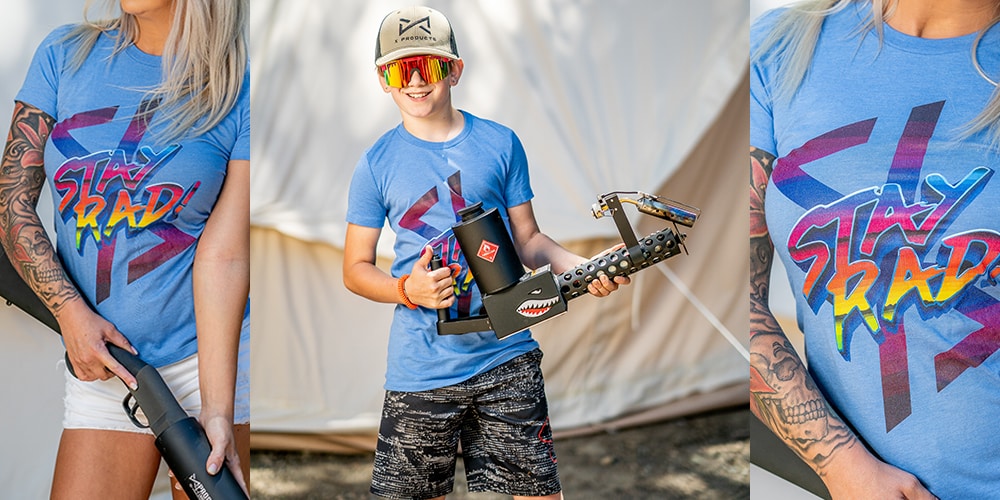 In Men's T-shirts we created 3 main prints, Stay Rad, Your Little Terrorist and Thump and for women we added the sultry "we don't retreat we reload" in a variety of colors and sizes. Most garments are easily explainable, like the "Stay Rad" which embodies the 1980's throwback saying, which should always hold true for our customers… Stay Rad!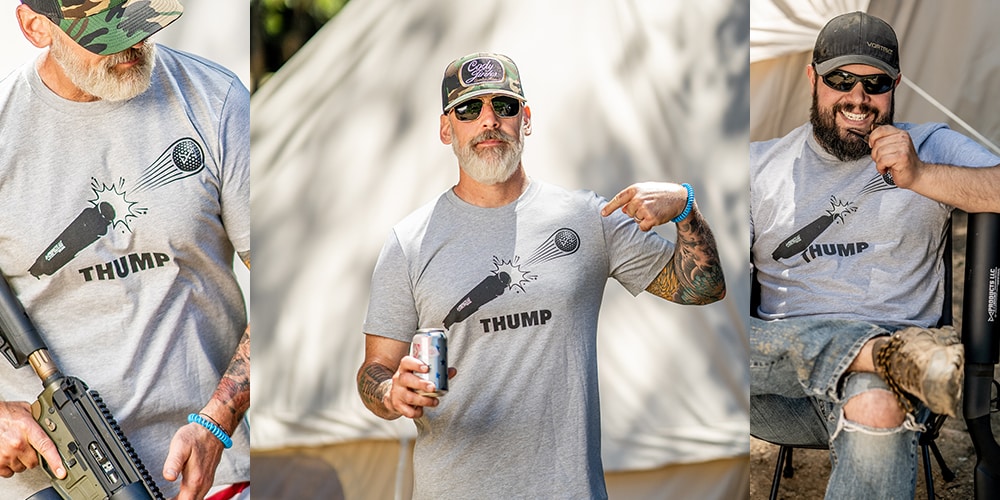 The little terrorist on the other hand has a more insidious meaning. This little heathen is the epitome of your left-hand shoulder buddy, except he has no religious affiliation. He's your flamethrower wielding shoulder jerk who tells you to flip off that driver who cut you off, or to leave the shopping cart in the parking lot, or the guy who says dump the whole mag range with a one-shot limit! Like the honey badger he doesn't give a f%ck or simply said NFG (google it).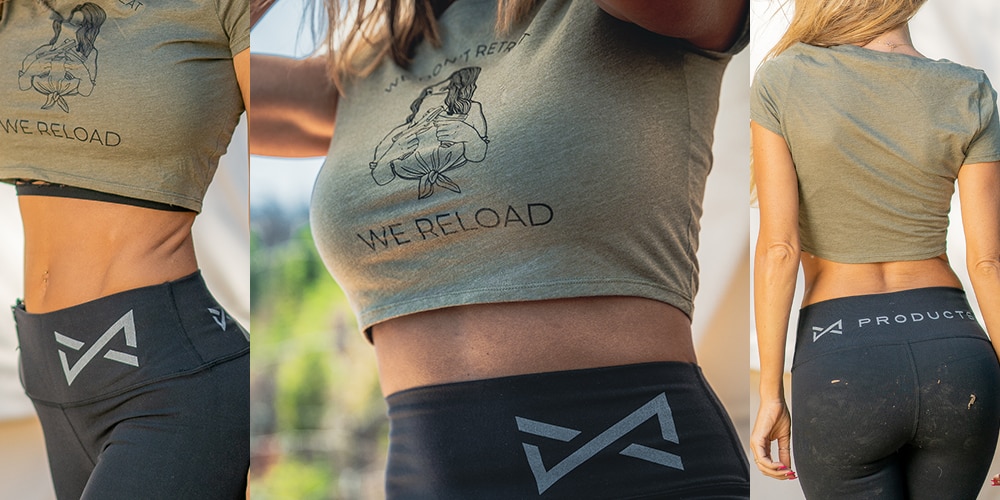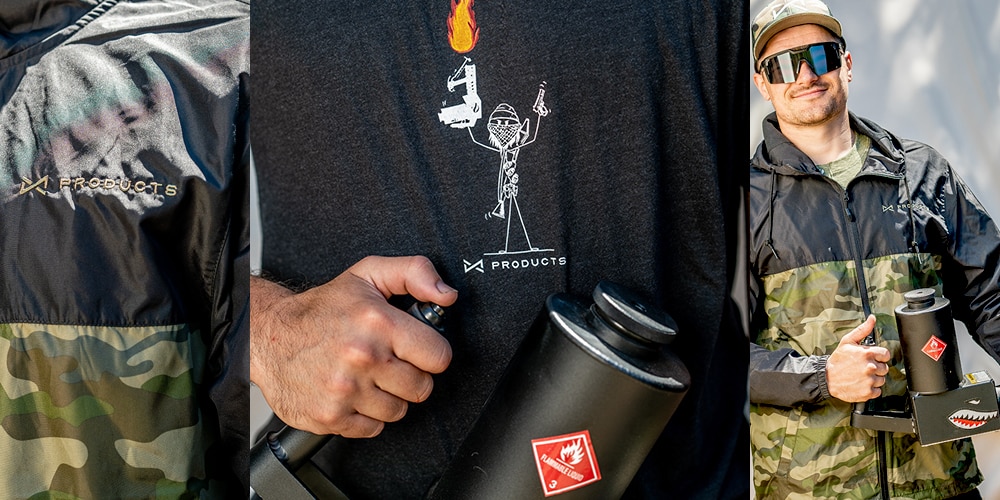 For simpler items we just added our awesome logo, which looks good and shows your support in style. Many of you reading this article are likely men (Actually 96% of our customers are men) and we know most of you have a partner, and that partner needs some gear. Trust us those leggings are exceptional on any woman, and your spouse will love you for thinking of her. Next time when you're checking out, you can sign up for our rewards program and get enough points to pay for some free clothes, you can also earn enough points to earn clothing by referring friends and family while saving them money too. Many of these items will be limited time designs and will change as seasons progress, so get yours before they are all gone.
As always we appreciate your support and will love you long time for wearing gear supporting us!
photos by: Nicholas Morgan Photography